It's that time again! Time to reflect on your week and find you 5 things!!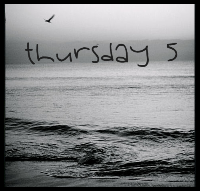 Content
Thankful
Adored
Giggly
I feel
Content
that this is what we're really supposed to be doing with our lives at this moment.
I am
thankful
that my mom came to visit last week. Mama's make everything better :)
I
adored
this weeks episode of "Modern Family". It talked about showing affection to our children at any age. I loved that the dad kisses his grown up son.
I feel
giggly
every time I open my e-mail and there is a message "I love you a million billion gillion plus 2" in my inbox.
I feel
blessed
in every day life this week.