I have a major case of blogger block. I haven't thought of anything interesting to write about this week, and for whatever reason I haven't been in the mood to blog. I'm glad it's Thursday because it gives me something to blog about: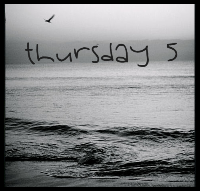 1. I am
Grateful
Sailor Man's ship pulled into port today. Lucy and I were able to skype!
2. I have an amazing friend who made a little extra effort this week to make me feel
Adored
3. I am super
Motivated
because I have only 10 pounds left to lose before I fit into jeans I haven't worn since I was first married!!!!!!!
4. I am
Happy
that tomorrow is pay day. I have to get ready for halloween!
5. I am
Blessed
to live in the great U.S.A. where I can enjoy the freedoms that so few in this world enjoy.