Please post a link, or your button, to your blog here - I need some new
people to blog stalk
ones!!
Also, I am having a really hard time getting started this time around. I can't stop snacking. People will say "put the fork down and step away", and I will tell you that it is
not that easy

.

You think I like being 260 pounds? You think I like feeling like a whale? No, no I do not enjoy that. I became this way because I am an emotional eater, and I have been dealing with severe depression for the last 7 years. While I finally have a grasp on my depression, it's harder to get a grip on my eating. Habits are extremely hard to change, and eating habits are one of the hardest to change.


I eat when I'm happy, sad, bored, tired, excited, depressed and when I'm hungry. I wish I was like my daughter and only ate until I was almost full. But I don't. I eat and eat and eat. Sometimes I don't even realize I'm still eating, which is a big problem.


So I'm still trying to get started and I am trying, but maybe not hard enough?

My brother-in-law is getting married August 20th. I want to be at 200 pounds for the wedding, can I lose 60 pounds in 7.5 months? We shall see.
And since I haven't done it in a while... and you should do it too!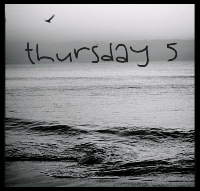 Blessed
Incredible
Productive
1. I am
Blessed
with an amazing family. Goose and Sailor Man make me whole
2. It makes me feel
Incredible
when people compliment anything about me. Goose told me yesterday that I looked pretty.
3. I love to have a clean house and then sit and do nothing. It makes me feel
Productive
and lazy all at the same time.
4. I am
Elated
by the possibility of taking Lucy to Disneyland for her birthday!!
5. I am
Happy
we decided to get rid of our cable. I'm a little sad about having to say goodbye to the "Food Network" but, I'm generally happy about the decision.