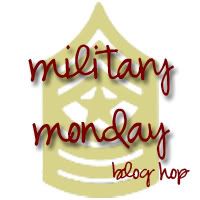 Yup, it's Monday AGAIN. But it's also Valentines Day, so maybe it's a better Monday than most. Here is my first plug: I will be hosting my first "Scentsy" giveaway when my page on facebook reaches 100 fans. PLUS I am doing a referral contest, and if you refer the most people you get a special prize! Make sure people comment and let me know that it was YOU who sent them! So go like my page -
Sarah Sawyer ~ Independent Scentsy Consultant
, and help a sista out!
After we paid all our bills, opened our real life savings account, went grocery shopping
(which by the way, I went to costco to get a few things and I felt for an instant what it must be like to be able to buy whatever you want all time. It must be nice to live that way..)
we bought ourselves 1 fun toy each. Which in turn became our Valentines Day, Birthday, Anniversary and probably Christmas presents for this year.
I got myself an Ipad. Yup! I am so in love with it. I fought with myself a long time about spending that much money, but I have to tell you.. money well spent! I downloaded not 1, not 2, but 3 e-readers

(for free!)

. I'm going through their libraries of "free books" as we speak. I LOVE that. Yay!
I've been researching e-readers for a while, because I really wanted one, but the ipad is even better! And I've downloaded a bunch of free games and apps and all that fun jazz. I'm seriously in love it... and Goose is too. She's been playing with it as much as I have!
Sailor Man got himself an Ipod touch, pretty much the same thing, but something he can keep on the ship without it taking up too much space. Yay!
On to my sappy love post... Sailor Man and I have been together for 8 1/2 years. That's 1/3 of my life. I love him more today than I did when we first met. He is my everything, my soul mate, my best friend, my confidant, my lover, the father of my child(ren), and the best hot wing maker this side of the Mississippi. I am so glad to have him for eternity. <3 <3 <3