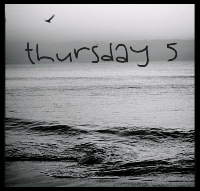 I'll be
Honest

-
I was jamming out in the shower and while doing my makeup this morning. I did sing into my hairbrush and dance around to "Bon Jovi" pretending the mirror was my audience. Yup. I did.
We have had absolutely
splendid
weather. I am so sorry to everyone who is suffering but I am enjoying the sunshine!
For Goose's birthday we're taking her to Disneyland, it will be
perfect
!
I love when my niece calls me just to chat (she's 2), she is
spectacular
!
After we get our tax return, pay the bills, put money away, finish fixing the car up.. I hope Sailor Man takes me on a
fancy
date. We haven't been on one in forever, so it's long long over due!
PS. My giveaway ends tomorrow at noon! Click
here
for your chance to win a $40 CSN gift certificate!!