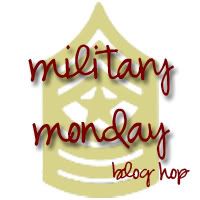 We have our orders! After months and months and
months
of waiting
so patiently
, we
FINALLY
have our orders.. we finally know what is going to happen to us!
Sailor Man is transferring to a new ship and we get to stay in beautiful sunny San Diego! Now I can get goose Goose into gymnastics and dance. I can reserve her spot in preschool for next year. My
Scentsy
business can grow and blossom with out my worrying about scheduling parties too far in advance!
That being said... I am a little sad that we're not moving. I was a little excited at the possibility of moving somewhere new. New adventures, new friends, new surroundings. I will admit freely that I was daydreaming of being sent to Italy, or Hawaii.... *sigh* maybe next time ;)
I can't believe I'm almost at 200 followers! I appreciate that so so much. It makes me feel all kinds of love :)
I am hosting my
Scentsy Spring/Summer 2011 Launch Party
online. I am doing the home show with it on Saturday
((so if you live in the area let me know!))
but I opened up online for people who don't live in the area!
Anyone
who buys from the party is entered to win $35 in *FREE* Scentsy products. So if you come to the home show and buy, or just buy online, your name will be entered to win!
AND! Recipe Tuesday is going to be back tomorrow. So the recipe for tomorrow will be: Salads. So please go get your favorite salad recipe (potato, macaroni, chinese chicken, whatever!) and be ready to blog hop it up tomorrow!
Also, I hope that you are all keeping the people of Japan and surrounding areas in your thoughts and prayers. Not just for the Military personnel over there, but for everyone. I can't even imagine the horror they are going through right now.