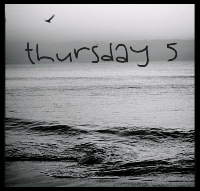 We decided to go on a super super
fun

Starline Tour while we were in Hollywood. We saw all kind of crazy things
like the El Pollo Loco where Brad Pitt dressed like a chicken to advertise the store, The Viper Room where River Phoenix died, The Whiskey A-go-go where Goldie Hawn was a go-go dancer, The Beverly Hills Courthouse made famous by Lindsey Lohan, the famous Beverly Hills Sheild, The Beverly Wilshire hotel ala Pretty Woman and so many other

amazing

sites!
It was pretty

relaxing

to sit down and listen to stories of old Hollywood. We learned some

interesting

and

amazing

history tidbits and facts about Hollywood. If you're ever in Hollywood I strongly suggest you take the tour (they offer military discounts!).
Also on our tour we drove down one of the most

fabulous

streets in the world, Rodeo Drive. As soon as we turned on to the street, I became very aware of how poor I really am. In fact, the worlds most expensive store is on Rodeo Drive, Bjoan, where the average suit costs $15,000+
The one on the bottom left is the most expensive store
After the tour we decided it was time for dinner and then to head home. I was pretty exhausted, in fact my eyes were so red, people kept looking at me weird. I kept my sunglasses on until we got to dinner where I was really only looking at Elizabeth. The combination of being up since 3 am, the sun, and all the pollution made my eyes very red!
We decided to stop in a

fun

looking soda fountain type place for dinner.
I ordered a water (which I drank very quickly, and had 3 more glasses!) and the BLT hold the T
(yes I hate tomatoes, so I had a bacon, mayo and lettuce sandwich, and yes it was AMAZING!

)
My yummy dinner and then my sad looking eyes :(
All in all, Hollywood was an amazing, fun, relaxing, at time very interesting, and all around FABU-LOUS

town to visit. I had a great time with my good friend, and I am really happy I went!