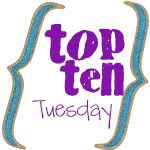 Nicole
posted a top 10 of her planned summer activities, and I decided I wanted to play along. This is my first Top 10 link up, but I love blog hops. It's so much fun to read other peoples posts, and it's a great way to
stalk new people
make new friends.
So for my First Top 10 List -- I decided to go with places I want to visit, these aren't really in any order of priority - just the top 10 places I would go in a drop of a hat!
1. The White Cliffs of Dover - Great Britian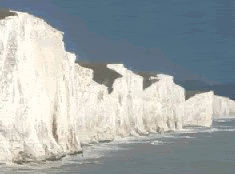 I would like to pack a lunch and sit on the edge of the cliffs and just stare. I would spend probably hours sitting there pondering life, reading, sleeping and staring.
I don't drink and I'm not Catholic - but this is one place I've consistently wanted to go for as long as I can remember!
The romantic in me wants to visit Paris to get kissed under the Eiffel Tower in the rain. The history lover in me wants to visit the Louvre. The foodie in me wants to visit every pastry shop in the city. I just want to visit!

(I was there once when I was 10. But we were at the train station and I didn't see any of the city, not that my 10 year old self would have appreciated it anyway!)
I want to travel Italy. All over the country - I would eat my way through it if I could. Everything about Italian history fascinates me.
5. Sydney, Australia
Truthfully, I don't have a witty remake about why I want to go to Australia. I just always have..
6. Harry Potter's World - Universal Studios, Orlando, FL
Uh yes. I am counting this as a place. I was so excited when they decided to build this, and I will make it there if I have to walk!
7. Beijing, China
I'd like to include the Great Wall with this as well.
8. An Exotic Island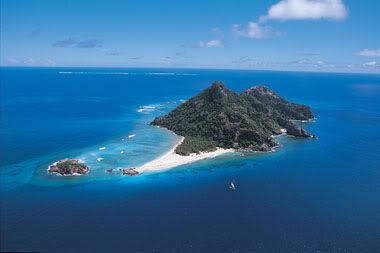 Somewhere that Sailor Man and I would be alone. We could lay on the beach and just drink each other up. Relax. Be alone, and yes have s-e-x on the beach.
9. A Spa Vacation
Yup. Where I could just be pampered and spoiled for a few days.....ahhh
10. Disneyworld
I am a Disney girl at heart. I love Disneyland -- but I want to experience Disneyworld!
It was really hard to narrow it to my top 10. Like I said, they aren't in any order but for sure my top 10. I would add that just about anywhere in Europe would be a dream vacation to me.
What are some places you really want to visit?