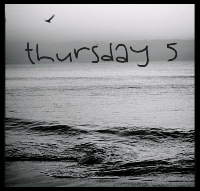 Thursdays are a busy day for link ups!
Last weekend I scored a

nice

radio flyer wagon (normally $75) for $20 on craigslist! The weather has been so

ideal

that we've been able to

enjoy

taking the new wagon out everyday! Goose and I have been walking to the pool in our housing area the last couple of days and spending a few

enjoyable

hours there, and then coming home to a

nice

cool house and lounging for the rest of the afternoon. It's seriously been an

ideal

summer for us so far!
I can't remember when I saw this

outrageous

video of Tom Hanks, but I laugh every time I watch it.
He is so

loveable

and adorable! I think it must be so fun to have friends like that....
I also want to share this

outrageously

fattening, but

outrageously

good recipe! Sailor Man likes to fry stuff, he's willing to try just about anything fried. So last night we decided to fry oreo's! I looked up a quick recipe and we went at it!
All you do is mix up some pancake batter, dip the oreo, fry, enjoy! So easy, and so

outrageously

enjoyable

!
I'm looking forward to the rest of this fabulous summer, we don't have a lot of plans, but it's going to be a

nice

,

ideal

,

enjoyable

,

outrageous

, full of

love

summer for us!