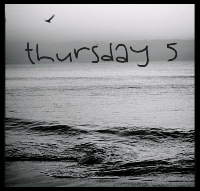 The weather in Southern California has been absolutely
fabulous
! I'm so glad it's not overly hot, but it's a perfectly
fabulous
summer day at 77 degrees! I find it
satisfying
to try a new recipe that everyone loves in the house, even Goose. I get a great deal of
satisfaction
from cooking, and watching people enjoy my food. In a perfect world, I'd own my own little restaurant so I could enjoy the faces all the time!
It's
amazing
how a single website can infuriate me so much. I'm so tired of blogger's issues, but I have this attachment to it. I've looked into wordpress (even have my name reserved!), but it just seems so complicated in comparison to blogger. BLAH! I wonder how much it costs to own your own website, not from a blogging site, but an actual website...?
I find it adorably
sweet
how much Goose wants to help me around the house. She just wants to help with everything! I also find it
sweet
how when she's tired she asks me to lay with her on the couch and sing her songs. I love this time, these are the things that make all the frustrations of being a mom worth it!
Hm. I'm having a hard time coming up with a "story" for
jubilant
. I'm just drawing a blank...