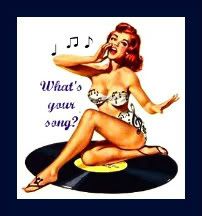 I watched this video a week or so ago, and I laugh and smile every single time. I've never had a Friday experience like this, so don't think of me like that, but I think Katy Perry is adorable, and this video makes me laugh.
It's such a random video - Darren Kriss, Keven McHale, Rebecca Black, Hanson
(probably the real reason I like the video, be still my teeny bopping heart)
, Kenny G, Cory Feldman, Debbie Gibson - the weird 80's/modern feel... random!