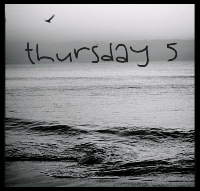 Exciting
Outstanding
Fabulous
Peaceful
This probably makes me super lame, but it's really
exciting
to me when there is a coupon on the bottom (or inside) of a box. Like, I was doing laundry and I use those Shout Color Catchers {cause I'm lazy and I don't want to separate our colors}, and there were 2 coupons inside the box. It was the most
exciting
moment of my morning.
I made some
outstanding
meatloaf last night. A couple friends of mine had posted about making "meatloaf muffins", and I have been doing it for a while now, and they really are
outstanding
. You make them just like you would normal meatloaf, but you put them in a muffin pan instead. Nice and easy portions!
We had a
fabulous
time at the MWR 4th of July party thing at one of the bases. They had some free carnival rides for Goose to enjoy, awesome food, and some live entertainment. We didn't stay for the fireworks, but I hear they were
fabulous
too.
I shouldn't stay up so late at night, but after Goose and Sailor Man go to sleep the house is so
peaceful
, I can't help but stay awake and just breathe.
I don't want to jinx it, but the last couple of days I've felt so
upbeat
and good. I feel good about myself. I had to buy new pants (in a size bigger), but having pants that fit well make me feel better about myself. I'm still fat, but I don't feel as self conscious!