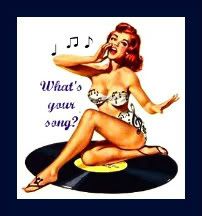 This Saturday, Sailor Man and I are celebrating 9 years together. Our wedding anniversary is in July, but 9 years ago this Saturday, Sailor Man and I went on our first date, had our first kiss, and started on our amazing journey together. I will always be grateful to his nosy and very pushy friends, for making us exchange numbers that night, so long ago.
We've been through a lot in the last 9 years, and I am more than excited for the next 90 years together. He is my one and only, my soul mate, my best friend, my lover, my everything.
I'm yours, forever and ever.
{PS} She's also hosting a giveaway on her blog for a movie Goose hasn't stopped talking about since we saw a preview for it. She's giving away a Blu-ray/DVD combo pack of "Spooky Buddies", a new movie from Disney! Click
here
to enter yourself {or don't, so I can win it for Goose!!}