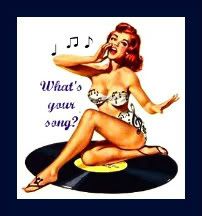 I've been listening to the Beach Boys a lot lately, I like their music. It's so fun to dance in the car to them, and it's easy to dance too! Even Goose starts busting a move, well she moves as much as she can restrained in a car seat! My parents listened to them a lot and it just carried over as I grew up.
This song in particular, brings a smile to my face.I think I need a vacation. White sandy beaches, clear blue water, umbrella drinks, peace and quiet? Yes please!!
Don't your shoulders just start bopping when the beat starts?
Yes that is Uncle Jesse on the drums ;)